---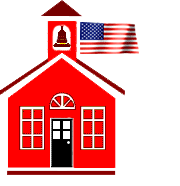 Hi, My name is Linda Griffin. I teach Kindergarten at Cook Primary School. I have been teaching for 13 years. I was a Paraprofessional for six and a half years before I got my Bachelors degree at VSU. I am currently attending NOVA Southern University for my masters.
My family is very important to me. I am married to Buddy and we have two beautiful daughters, Jennifer and Mary. Both of my girls are married and have children of their own. I have six grandchildren, 3 boys and 3 girls. They are my world.
I love to go hunting and fishing with my husband on our land.
I am very excited to be your Kindergarten teacher this year. I look forward to teaching each and everyone of you.
Please feel free to contact me during my planning time (9:05 - 10:00) if you have any questions @ 549-7713.