---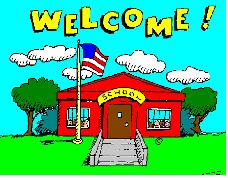 Hi! My name is Stephanie Boykin. I taught kindergarten from 1999 until May 2018. . I loved teaching kids to read and write! I am now a first grade teacher, and I am enjoying seeing them become independent learners.
I graduated from Cook High School in 1994. I attended ABAC after high school and transferred to VSU where I obtained an Early Childhood Education degree in Dec. 1999.
I am married to Jason Boykin. We have 2 beautiful children- Jacey and Noah. They are the joy of our lives, and we enjoy cheering them on at Cook High softball and Cook Middle baseball!!
When I'm not teaching, I enjoy spending time with friends, family, and spending time in my yard with my flowers. Of course, I'm always at a ballfield near and far.
Parents, I would like to take this opportunity to thank you for allowing me to teach your child this year. It is a privilege and responsibility I take seriously. I want for us to be partners in your child's education this school year.